slow fashion, made with pasison
The word "enjoué" peaked in 18th century France in the court of Louis the 16th and Marie Antoinette; a trendy term used for those who are playful at heart. Though the word became less common in the French language in the following decades, it saw a surge in popularity again in the 1920's as well as the beatnik era, when young culture-craving artists revisited the meaning of "enjoué". It is more than a word. It is an energy- an effervescent essence of being that one evokes when they are blissfully in love with life and chase their passions, with art, travel, literature, and nature as their ever-guiding star- similarly to the Romantics. Enjoué is the bold, fearless, joie de vivre that the young and wild souls glow with. This is the heart of the brand.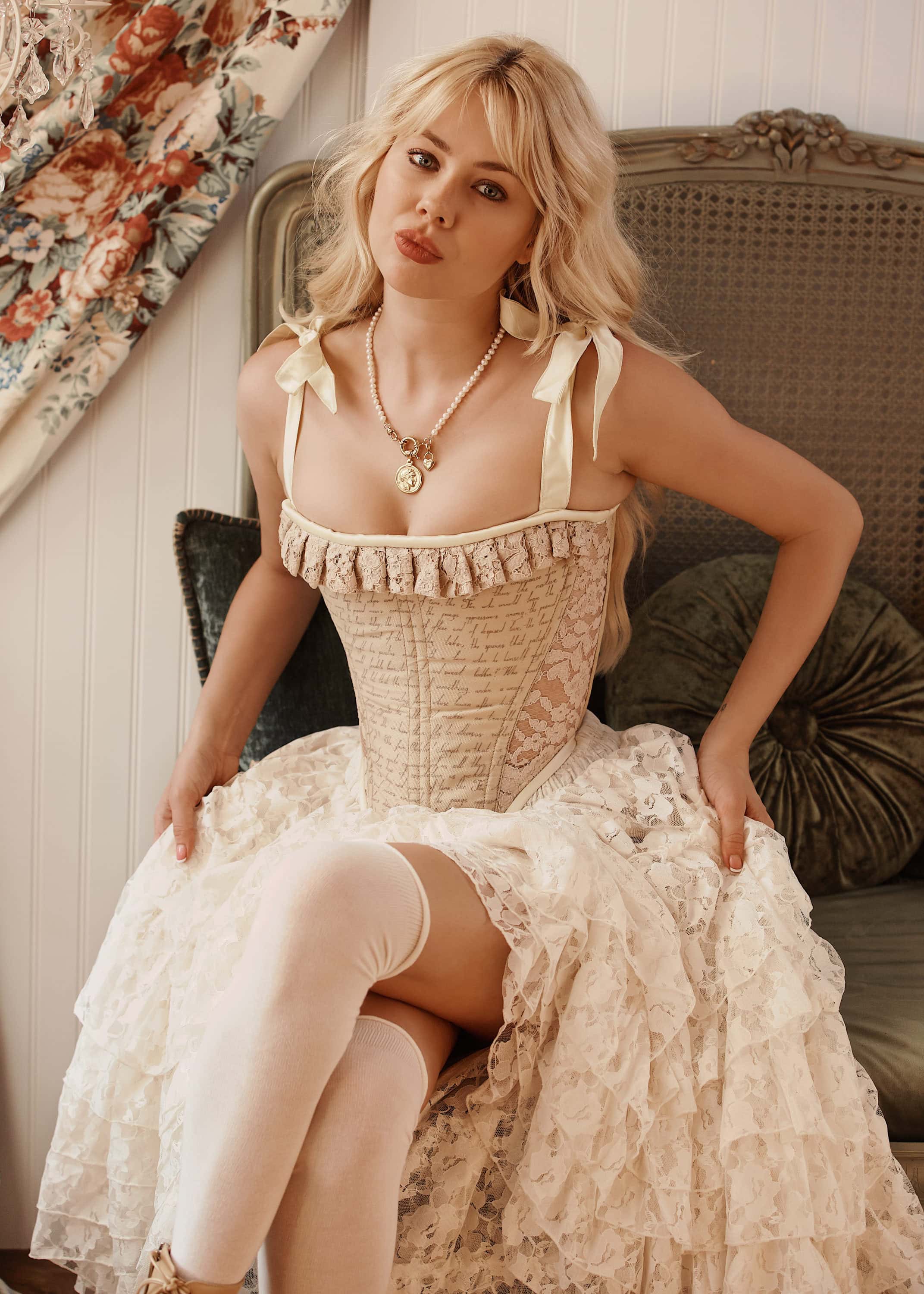 Created + Designed by Sarah Loven
I've never gone a day without art influencing my life. Growing up with a painter as a father and teacher as a mother, I was always encouraged to chase the things that inspired me, from creative expression to noticing the beauty in simple things, like each smooth rock lining a riverbed or the sun in the birch tree leaves. Life is so full of endless beauty and inspiration when you connect to all the art, culture, and history that has come before. The greatest minds and artists have given us such a gift, and from work to play, my passion for this connection to beauty and light is imbued in everything I do. I create designs I personally long to wear to express my creativity and passion. I create designs that feel like they are from another era, bringing the nostalgic past into the present in a romantic and feminine way. I want to give the wearer the ability to express and embody what they love, whether it's historical or fictional, for we create our stories and we create ourselves… from the inside out. I hope Enjoué allows you to reflect your passions outward.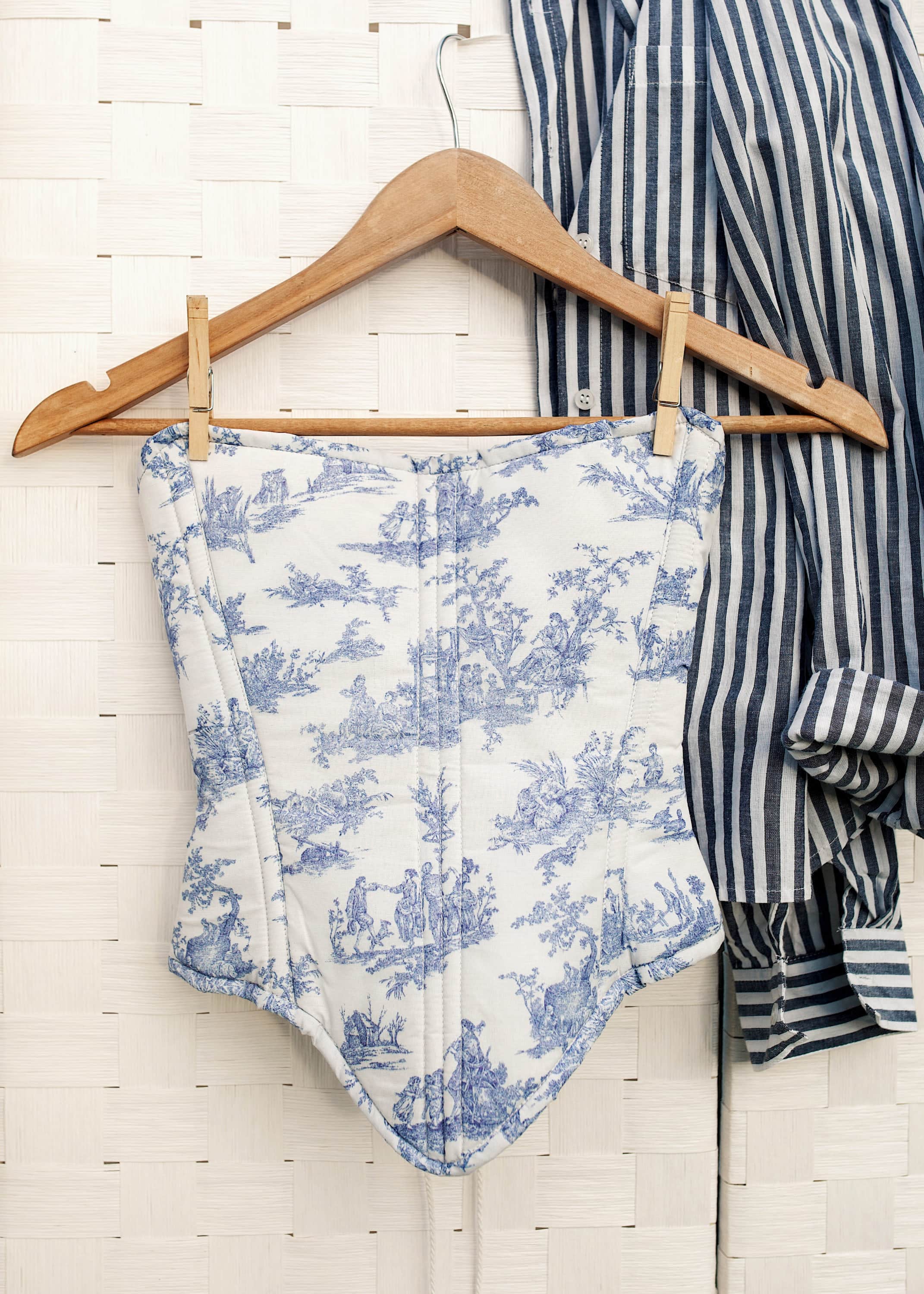 Enjoué Collectif is a slow fashion brand. Our designs and prints are designed in Los Angeles solely by Sarah Loven, and ethically hand-made by a small manufacturer overseas (we do not manufacture in China). For our Limited Edition designs, we use rare and one-of-a-kind fabric sourced mainly from Europe. Our signature prints are made in-house directly onto our own fabric. Our products are only ever made in complete batches or special made-to-order, so there is never any fabric wasted. Our small team handles everything with great attention to detail to ensure the best quality, but there is always slight variation due to the hand stitching on some of our corsets, and some prints may have variations due to the nature of our fabric printing method.